When you think about a healthy beverage what often comes to mind is Juicing.
As we all know, juicing offers many life-enhancing health benefits that we need.
Today, I want to share with you this interview I had with Georgia Nunn as we talk about Juicing.
Here's what you need to know about Juicing.
Benefits of Juicing with Georgia Nunn – Part 1
CLICK HERE to watch the YouTube video interview.
In the above interview, you will discover:
Who is Georgia Nunn
What got her started juicing
What is Juicing
What are the advantages of Juicing vs. Smoothies
How juicing resolved her health problems
Health benefits of Juicing
Knowing the best fruits and vegetables for juicing that will work for you
I hope you enjoyed the interview.
That was part 1. I will be back with part 2, tomorrow.
Watch out for it.
To learn more about Georgia Nunn's Magic of Juicing, click here: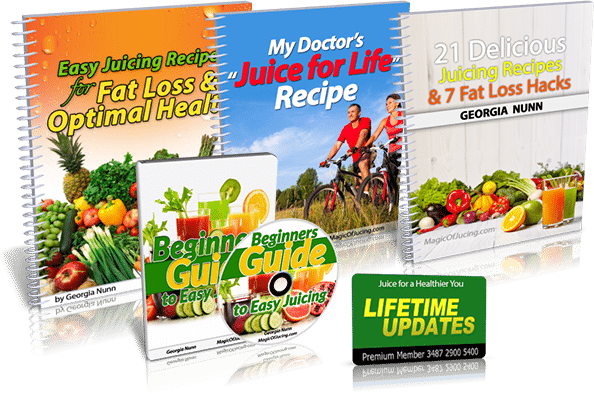 Everything You Ever Wanted to Know About All-Natural Juicing— Revealed with Magic of Juicing.
If you know someone that would be great to interview, please do email.
Or if you have an injury story or something that would benefit health and fitness professionals, please contact me.
Take care and have a great day.
Rick Kaselj, MS
.
Facebook comments: