In today's video, I will go through the best exercise for forward head posture and upper crossed syndrome.
Best Exercise For Forward Head Posture and Upper Crossed Syndrome B
CLICK HERE to watch the YouTube video.
I'll get Donnalee to demonstrate.
You are standing and your arms are out front. You will bring the elbows back so the elbows are below shoulder height. Bring the elbows to the side. Straighten your arms and then reach down a little bit.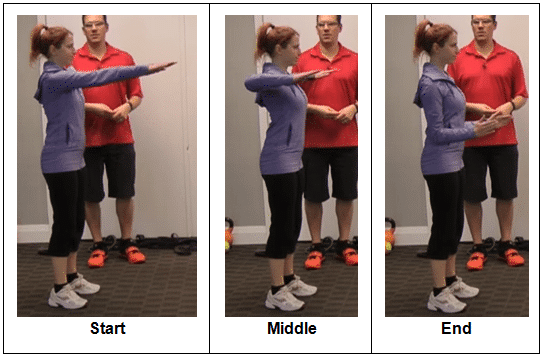 This is an excellent exercise to help fix your forward head posture and upper cross syndrome. Do one set of the exercise and start off with three repetitions then hold the end position for three seconds. You can progress to 5 repetitions holding the end position for 5 seconds. And then progress to 10 repetitions holding for 10 seconds for each of the repetitions.
If you want to instantly restore balance to your posture making you physically stronger, mentally sharper and achieve peak performance, then check out the Forward Head Posture FIX program here:

Take care!
Rick Kaselj, MS
.
Facebook comments: