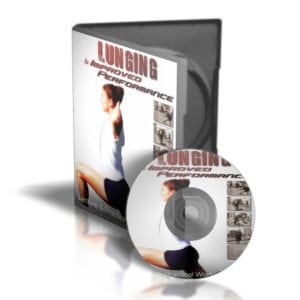 I was contacted by a fellow fitness professional, John Izzo.
He asked me to review his new DVD on lunging.
It is always great to give a fellow fitness professional feedback on one of their products.
I know how much time goes into researching and developing them.
Since he sent me one of his DVDs, I sent him my Core Stability for the Rehab Client DVD set.
John was nice enough to review it and had some nice words to say about it:
"Rick Kaselj is a great exercise physiologist from Canada and a great presenter. His 3-disc DVD set Core Stability for the Rehab Client is a fantastic resource for trainers that work with anyone demonstrating postural deficiencies and post rehabilitative status." – John Izzo
You can check out what else he had to say by clicking here.
Now to a review of John's lunge DVD.
Initial Thoughts on Lunging to Improved Performance
I didn't know what to expect from this DVD.
To be honest, I was not too excited about watching a video on lunging. I wondered how much more could I learn about the lunge and will this DVD give me any more information to help my clients.
To my surprise I learned a lot!