In this video, I wanted to go through a little bit of a tweak or an alternative exercise if you are bored of doing the regular floor plank exercise. You can do suspension training exercise that replicates the plank but it's a lot more fun and challenging.
Fun Core Exercise To Try
CLICK HERE to watch the YouTube video.
I will get Andrea to demonstrate it.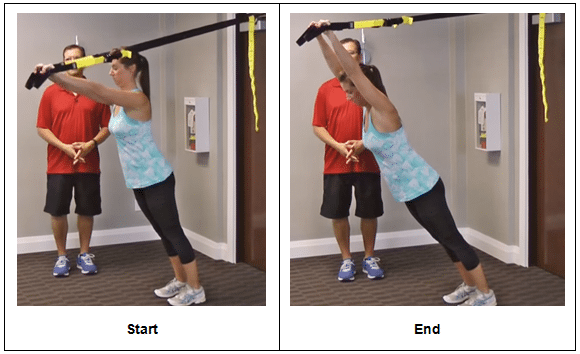 Suspension Arm Out
You need to have a suspension trainer secured in a good spot. You have the straps over your shoulder then you grab the handles. You are in a good plank position with the head, shoulders, hips and knees and then you are bringing those arms overhead. You are going to a point where ideally your arms are straight in line with your ears. This exercise is challenging your abdominal area especially the front area.
Give that exercise a go. If you are looking for an alternative to the regular floor plank exercise, perform the Suspension Arm Out.
If you want to unleash your body's full potential to burn more calories, then check out the Suspension Revolution 2.0 program here: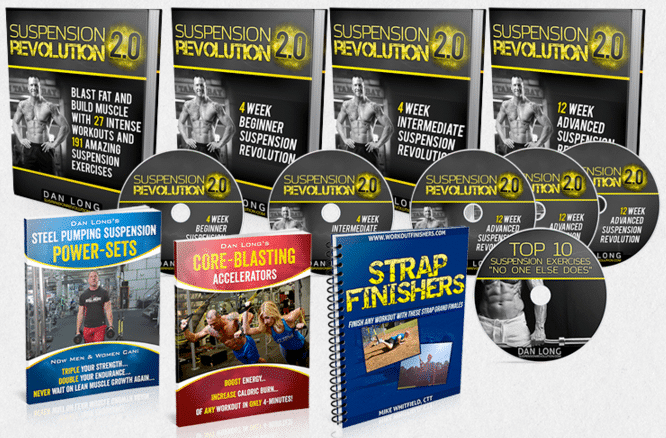 Take care!
Rick Kaselj, MS
.
Facebook comments: