Hey, happy Monday!
If I look back, the greatest amount of neck pain I have are Mondays.
So if you have neck pain, here's a great little yoga style neck pain relief exercise you can do.
Give it a go!
Take care!
~ Rick
========================================================
In today's video, I wanted to go through a great neck pain relief exercise yoga style.
Best Neck Pain Relief Exercise Yoga Style
CLICK HERE to watch the YouTube video.
I got Donnalee to demonstrate.
You sit down on the mat and then you are going to bend one of the knees. You are going to work on bringing the left elbow on the inside of that right knee and then move the forearm upwards. We are working on stretching out the mid back and low back areas. We are loosening up those areas to help in neck pain relief.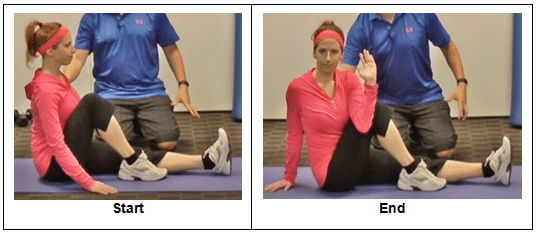 Spinal Twist
We are also working on loosening up and stretching out the shoulder blades. This is a great stretch throughout the whole upper body and working on the mobility in the spine which all help when it comes to neck pain. Do one set and start off with 3 repetitions on each side holding for about 5 seconds and then you can progress to 5 repetitions with 5 seconds hold and you can progress to 5 repetitions on each side with 10 seconds hold.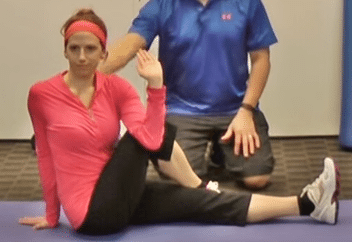 Intensified Spinal Twist
You can intensify the exercise by bringing the foot on the outside of the other leg and then go through the spinal rotation. You will stretch throughout the whole spine more, working on the mobility to overcome neck pain.
If you are looking for an easy and effective resource to help end your neck discomfort permanently, then check out the Neck Pain Solved program here: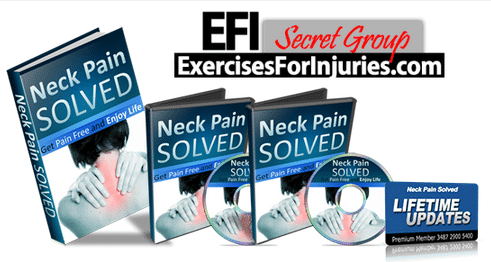 Take care!
Rick Kaselj, MS
.
Facebook comments: