Hey, I hope you are having a great Christmas weekend.
Over at the Kaselj residence, the family is complete. They asked me about back pain and the exercise below is the one I demonstrated to help them relieve their back discomfort.
Take a look at the exercise and give it a go!
~ Rick
P.S. – This is to remind you that the Boxing Day Sale will end very soon!
==================
In this video today, I want to show you a quick exercise for back pain relief.
Quick Exercise for Back Pain Relief
CLICK HERE to watch the YouTube video.
I will get Donnalee to demonstrate.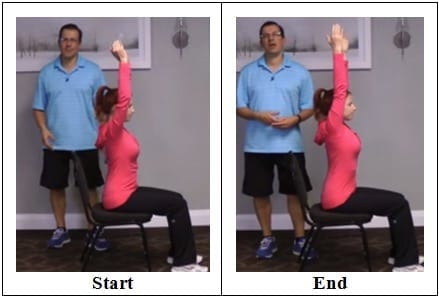 You are sitting nice and upright. You bring your arms overhead and you are reaching for the sky. Try to decompress the pressure, the stress, and strain that are happening on the low back. You are going to reach for the sky for a couple of seconds and then relax and go through five repetitions. You can increase it to five-second reach and go up to 10 repetitions.
Give that exercise a go!
If you want to end your back discomfort once and for all, then check out the Fix My Back Pain program here: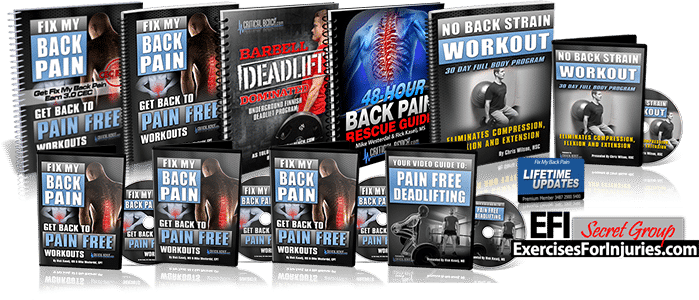 Take care!
Rick Kaselj, MS
.
Facebook comments: