It has been a little while since I've shared to you a YouTube video. I have been working really hard on my YouTube channel. In fact, I just passed 2 million views last Wednesday. If you are one of my subscribers and an avid fan of my videos, I would like to express my sincere gratitude for your support. If you haven't subscribed to my channel yet, head over here to subscribe to my YouTube channel and you'll get my pain relieving videos.
I wanted to send you a video that is very popular on my channel. In this video, I talked about an easy back pain massage that you can do at the comfort of your home.
Enjoy the video below and make sure to subscribe to my YouTube channel!
~ Rick
P.S. – Today is the last day to get the 27 Body Transformation Habits program by Tyler Bramlett. Click here to grab your own copy before it sells out!
==============================================
In this video, I wanted to go through a simple back pain massage exercise to do at home.
I'll get Andrea to demonstrate it.
Simple Back Pain Massage Exercise to do At Home
CLICK HERE to watch the YouTube video.
It involves a dog ball that I got from the dollar store. It is super-size but it is super firm and it works great for back pain self massage. If you don't have one of this, any kind of ball works fine like golf ball, tennis ball, cross ball, rocket ball and baseball.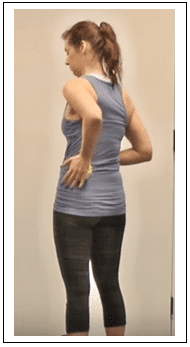 So you take the ball and you start off by massaging the midi part of your back and not the spine. The midi part of your lower back tends to get tight so you experience back pain as the muscles tighten up more and more. Self massage will help relax those muscles and decrease the back pain.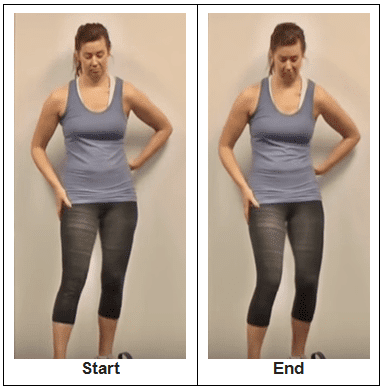 In order to intensify the massage, you will utilize the wall. You are pushing your body weight into the ball which is pressed up against the wall. It allows you to have deeper massage and loosen up those low back muscles a lot more. You are looking at the midi part of the lower back on the muscles, not the spine. Start off with 5 rotations one way, 5 rotations the other way and you can also move up and down. If you have gone through the 5 repetitions and you feel good, you can progress to 10 repetitions. If you do a hundred of repetitions, you'll probably irritate the tissue and make the back pain worst.
Now, if you enjoyed this, make sure to hit the "Like" button. If you have a question for me, head down below and leave a question in the comment section.
If you are suffering from any kind of back discomfort and want to end the pain permanently, then check out the Fix My Back Pain program here: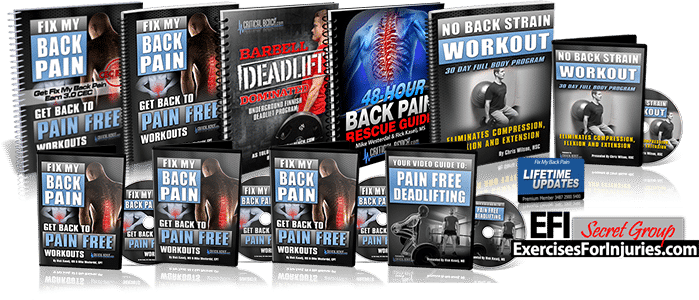 Take care!
Rick Kaselj, MS
Facebook comments: