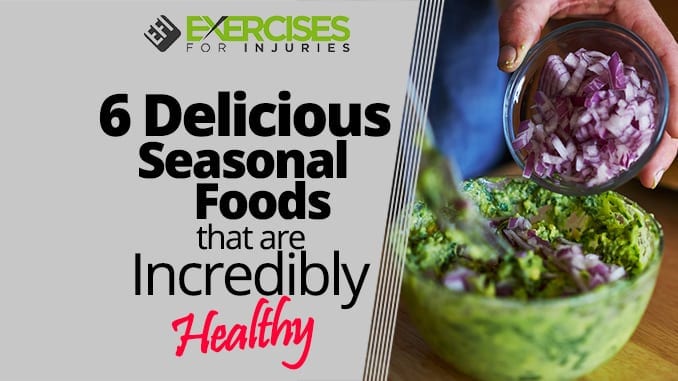 Between now and the end of the year, we'll have all had more than our fair share of special meals, potlucks, cookie exchanges and holiday buffets. Even for the most nutritious eaters among us, it's a challenge to keep a clean diet throughout the notoriously food-filled winter festivities.
So when it's your turn to bring a dish, or host a meal, we've got some excellent recipes that are guaranteed to impress your friends and nutritionist alike. But don't worry. These dishes aren't tasteless – far from it. Read on to find some excellent alternatives to the typical gravy laden, high fat, sugar-glazed holiday foods that are normally lurking around the banquet table.
#1 – Spaghetti squash can absolutely rock your world.
Yes, lasagna is a classic crowd pleaser. But here's an alternative that will have your holiday guests asking for seconds. It's baked spaghetti squash with organic marinara sauce. You'll find this dish easy to make and incredibly tasty.
Spaghetti Squash with Marinara
Ingredients:
            1 large spaghetti squash
            2 tablespoons olive oil
            8 ounces organic marinara sauce
            2 tablespoons freshly grated parmesan cheese (optional)
            sea salt and ground pepper to taste
 Preparation:
Preheat the oven to 375 degrees Fahrenheit. Wash the spaghetti squash. With a strong, sharp knife, cut off the top of the squash just below the stem. Then carefully cut the squash in half, lengthwise. Use a spoon to remove the seeds and stringy innards from each side of the squash. Then rub the insides of both sides with olive oil and sprinkle them with sea salt and ground black pepper. Place the two sides of the squash (cut sides down) on a foil-lined baking sheet. Bake them at 375 degrees for around 40 minutes, or until you can easily pierce the skin with a fork.
 Let the squash cool for 15 to 20 minutes, or until it is cool enough to handle. Use a large spoon or ice-cream scooper to scrape out the flesh of the squash. Put the spaghetti squash "noodles" into a large serving bowl and top with heated organic marinara sauce. Add freshly grated parmesan cheese if you wish.
 #2 – Brussels sprouts are a lot better than you think.
As with most healthy food, it's all in the preparation. Brussels sprouts are often prepared steamed and can be a bit lackluster, at best. But wait until you try them slightly blackened and cooked with fresh, minced garlic.
Blackened Garlic Brussels Sprouts
Ingredients:
            1 pound fresh Brussels sprouts
            2 tablespoons olive oil
            3 garlic cloves, minced
            sea salt and ground pepper to taste
 Preparation:
Heat the olive oil over medium heat for about 2 minutes. (Use regular, not extra-virgin olive oil for high-heat cooking). While you are waiting for the oil to heat, wash the Brussels sprouts and cut each one in half. Add minced garlic to the pan and then add the Brussels sprouts, cut side down, in an even layer. Allow them to sit and cook for around 3 minutes. Then turn one over to check for slight blackening. Once you have a nice char on the cut side, flip them all over and cook for a few minutes on the other side. Once they are tender, sprinkle them with a bit of sea salt and fresh ground black pepper to taste.
 #3 – Who needs a cheeseball when you've got guacamole?
Once thought to be on the naughty list, the humble avocado has proven that fat is not always a bad thing. In fact, avocadoes are high in oleic fat, similar to what's found in olive oil. Studies have shown that this fabulously fatty stone fruit (You knew it was a fruit, right?) can help lower overall cholesterol levels and blood triglyceride levels. It packs more potassium than a banana. And avocado consumption is linked to a decreased risk of cancer.
Here's a great recipe for guacamole that's a cinch. Be warned: You may need to double or triple this recipe. Because It'll be gone quickly.
Easy Guacamole
Ingredients:
            3 medium sized, ripe avocadoes
            ½ of a small, red onion
            4 cloves of garlic
            ¼ cup fresh, chopped cilantro
            juice from ½ of a lime (or more)
            sea salt
 Preparation
Cut each avocado in half. Remove the pits and spoon out the flesh. Place them in a food processor or blender. Add in half of one, small red onion, 4 garlic cloves, ¼ cup fresh, chopped cilantro, a generous pinch of sea salt and the lime juice. Blend for about one minute for a chunky, home-style guacamole. Or process it longer if you prefer a smoother dip.
 Serve your top-notch guacamole with crackers, baked tortilla chips or vegetables. Red bell peppers served alongside this green goodness makes for a festive display. Also, if the garlic doesn't give this dip enough spice for you, add in some fresh or pickled jalapeños and give it another whirl in the food processor.
 #4 – Enjoy a mouthwatering dessert with no refined sugar or artificial sweeteners.
Pears are so good this time of year. While you can find many recipes that call for copious amounts of butter and sugar to dress up apples or pears, we've got one that relies on the sweetness and flavor of the fruit alone.
This recipe can be used with any variety of pear. Many times, around the holidays, stores will bring out some of the prettier pear varieties, like the sweet, red starkrimson, the red and green bartletts and the multi-colored comice pears. Try using several, more colorful pears for a pretty presentation.
Baked Pears with Cinnamon
Ingredients:
            6 ripe pears
            2 cups apple or orange juice – or 1 cup of each
            1 teaspoon cinnamon
            ¼ teaspoon ground ginger
            ¼ teaspoon nutmeg
            ¼ teaspoon ground cloves
            ½ cup dried cranberries (optional)
 Preparation:
Wash and dry the pears. Cut them in half, lengthwise, leaving the stem intact. Place the pear halves cut side up, in a 9" x 13" baking dish. In another container, whisk the juices and spices together. Pour the spice and juice mixture over the pears. At this point, you may wish to sprinkle a touch more cinnamon over the tops of the pears – just for looks. If you'd like, you can also toss some dried cranberries on the top. (Note: Dried cranberries will add a small amount of refined sugar. This dessert is delicious on its own. The cranberries are entirely optional but would serve as a lovely garnish).
 Bake, covered with foil, at 350 degrees Fahrenheit, for about 20 minutes. Then uncover and cook for another 15 minutes, or until the pears are tender and a bit caramelized. Make sure to print out copies of this recipe before your guests arrive. They'll be asking for it, for sure.
 #5 – Cranberry relish doesn't always have to give you a toothache.
One of the staples of a holiday meal is a deliciously sweet and tart cranberry relish. The unfortunate ingredient in most cranberry sauces or relishes (store bought or prepared at home) is sugar. And usually, they contain a boatload of sugar.
Why not try a healthy version of cranberry relish – without any refined sugar at all? We've got a recipe that you won't want to lose. It's full of healthy, delicious fruit and has loads of flavor. You'll never want to go back to normal cranberry relish after you've tried it.
No Sugar Added Cranberry Orange Apple Relish
Ingredients:
            1 cup fresh cranberries
            1 large orange
            1 sweet apple
            1 teaspoon orange zest
            ½ cup chopped pecans (optional)
 Preparation:
Wash and dry the cranberries, orange and apple. No need to peel the apple. Put them all into a food processor and blend them until all the fruit seems to be chopped into similar-sized, tiny pieces. Refrigerate for at least 30 minutes. Top with chopped pecans just before serving, if you like.
 #6 – Serve a festive holiday beverage that everyone will love.
Holiday drinks often pose a particular dilemma for the health conscious banquet host. The traditional egg-nog is tasty, but loaded with fat and sugar. Soda is obviously out of the question and alcohol is not the best choice for everyone.
We've got a very simple recipe that will please every guest on your list. And it's absolutely delicious!
Cranberry-mint Spritzer
Ingredients:
            1 liter sparkling water
            ½ liter 100% cranberry juice
            3 sprigs of fresh peppermint
            4 cups ice
 Preparation:
Combine the sparkling water with 100% cranberry juice. Garnish with the peppermint leaves. And serve over ice. Note: You can substitute 100% blueberry, pomegranate or cherry juice for the cranberry juice. Another option is to use a combination of two or more 100% juices with the sparkling water for this drink.
 So give yourself permission to shake things up a little this holiday season. Don't be afraid to try swapping out some of the more fattening, and sugary holiday favorites for a few of these flavorful and healthy alternatives this year. You'll love them. And, chances are, your guests will be glad that the big jolly guy will see them eating one less naughty meal over the holidays.
If you want to feel healthier, reduce your risk for disease and lose weight during the process, then get your FREE copy of Cooking for Pain-Free Living.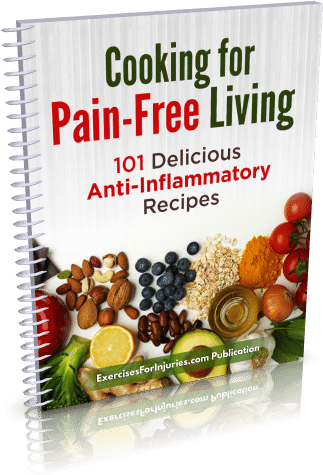 Facebook comments: