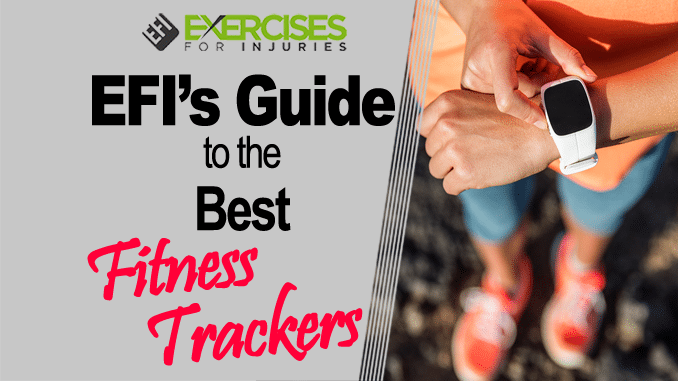 For Every Fitness Level and Style
When searching for the best options in fitness tracking devices, it's easy to get overwhelmed by the vast world of tech. Fitness tech alone has boomed in a big way over the last 10 years and the options are seemingly endless. Each device comes with its own list of qualities, abilities, and certainly some pitfalls. If your main goal is to find a device that helps you track your overall fitness level, reach some new goals, and generally keep you accountable for maintaining an active and healthy lifestyle, you'll want to consider these fitness trackers specifically. It's important to consider your lifestyle, fashion sense, and desired functionality when deciding on a fitness tracker. Each of these options has pros, cons, and special considerations to fit your needs the very best.
Best Bang For Your Buck
If you aren't necessarily needing all of the bells and whistles but want a functional and effective fitness tracker, the best "bang for your buck" option might just be the perfect choice. Without skimping on important features like battery life, wearability, and tech integration, a fitness tracker that focuses on keeping you active and healthy without breaking the bank is a great way to go.
            Fitbit Flex 2
Starting at just $59.95 retail, the Fitbit Flex 2 has everything you need and nothing you don't. A tiny tracker that fits into multiple very wearable pieces from your standard athletic wristband to a bangle or necklace, flexibility really is what makes the Flex 2 special. This tracker boasts all day activity tracking, auto sleep tracking, and a 5-day battery life. You can also receive call and text notifications, silent alarms, and movement reminders on this simple, sleek device. The Fitbit Flex 2 is perfect for someone who does not want a large "watch-like" device on their arm. However, if you do prefer a readable display, the Flex may not be for you. The slim band has a small line of LED lights but no screen of its own. However, this device integrates well with the Fitbit app allowing smartphone users to track progress easily from their phones and immerse themselves in the Fitbit community.
Best All Around
Spending a little more money can get you some pretty sweet features and a lot of style with these best all around fitness tracker choices. Still coming in at under $200 each, these "next level" bands have it all for the true fitness enthusiast.
Samsung Gear Fit 2 Pro
The Gear Fit 2 Pro retails right at $200 but pulls together an impressive smartwatch level of functionality. With this device you get quite the techy experience with a 1.5" ultra-sleek, curved display screen constantly giving you stats, time readout, and full-time heart rate monitoring. Built-in GPS, wireless charging, and onboard music ability round out the Gear Fit 2 Pro's extensive list of useful features. Perhaps the only downside to this all-in-one tracker is its inability to integrate with Apple products. However, iPhone users need not go far to find a suitable alternative.
            Fitbit Charge 2
Fitbit's Charge 2 is their most popular fitness tracking device at around $150. Its simple design and colorful choices make it easy to fit fitness into everyday life. Though not quite as decked out as the Gear Fit 2 Pro, the Fitbit Charge 2 makes up for what it lacks in tech with more attractive style. A slimmer body, stylish, colorful bands, and integration with the very popular Fitbit app make this tracker a great choice for all around fitness enthusiasts who don't mind missing out on built-in GPS or music capabilities. There are no concerns with what smartphone you use with the Charge 2 as the Fitbit app is available in both Android and Apple app stores.
Best High Tech Tracker
If you're looking to invest in a fitness tracker that can do it all, you might be interested in our pick for the best high tech tracker out there. While there are a few devices on the market with similar capabilities, the TomTom Spark 3 Cardio + Music gets you everything short of smartwatch capabilities for less money than its competitors.
            TomTom Spark 3 Cardio + Music
A relatively small price jump to $249 gets you a whole lot of technology and perks with the TomTom Spark 3 Cardio + Music. It might be a mouthful to say, but considering the fact that it provides built-in GPS, heart rate monitoring, music storage and playability, a large display screen, and headphones to boot, this device is a fitness enthusiast's best friend. Not short on style but not small either, the TomTom top of the line fitness tracker is truly for those that don't mind showing off just how into fitness they are. If you find yourself attracted to smart watches, you'll definitely love the TomTom Spark 3 Cardio + Music as your fitness tracker.
Best For Runners
            Garmin Forerunner
As the name suggests, the Garmin Forerunner is designed for runners. Garmin products are a long-standing favorite among runners for their accuracy in GPS monitoring, split time displays, and heart rate monitoring. The Forerunner comes in a line of six different options ranging from $99 for the most basic running watch all the way to $499 for their elite model for the very serious athlete. Various versions of this watch-style fitness tracker boast features like VO2Max calculation, music capabilities, and multi-sport tracking so you can pick a tracker that meets your needs the best. Because most of the Forerunner line of products resemble a basic athletic watch, style and discreteness are not their forte. Perhaps most suited to serious fitness enthusiasts and athletes, the Garmin Forerunner line is a real winner for accurately tracking progress over time.
Best Non-Wristband Options
You might be interested in a more discreet fitness tracking device as opposed to the wristband or watch style options above. There are some high-quality fitness trackers on the market that meet many of the same standards while maintaining a low profile. Here are the best non-wristband style fitness tracking options available today.
            Fitbit Zip
A simple solution for the person who does not wish to wear a fitness tracker around their wrist, the Fitbit Zip is a small clip-on device that can be worn anywhere from a pocket to a bra, though a silicon holder is recommended if there will be skin contact. At just under an inch and half tall, this little tracker can do much the same job as your typical wristband tracker at only $79. With all day activity tracking, a sizeable display screen, and up to six months of battery life without charging, this little guy is a perfect substitute more traditional options. As with all of the Fitbit products, you get automatic syncing to the Fitbit app on your smartphone allowing you to have clear displays of progress and access to fun fitness challenges.
            Motiv Ring
Clearly designed with style in mind, the Motiv Ring is a high tech, ultra-modern take on fitness tracking. The titanium plated ring comes in rose gold or slate gray and at only .1 inches thick can easily blend in as typical piece of jewelry. With sensors that track workout intensity, distance, heart rate monitoring, and sleep tracking, there's a lot to love about what this tiny tracker can do. At about $200, the Motiv Ring is targeted for those that want lots of bells and whistles as well as lots of style in a discreet way. Compatibility with iOS and magnetic charging make the Motiv Ring a sexy choice for the fitness enthusiast who enjoys modern technology.
Bottom Line
Choosing the right fitness tracker can certainly help anyone reach their health and fitness goals in a big way. Information is key when looking to achieve a healthier lifestyle, and all of these devices are great at providing necessary fitness information. Whether you want some simple readouts on how much you're moving during the day or full-blown stats on your VO2Max you'll find the perfect fitness tracker for you here. The important thing is to get moving, so no matter what device suits you, let it motivate you to move a little more, go a little faster, and work a little harder each and every day.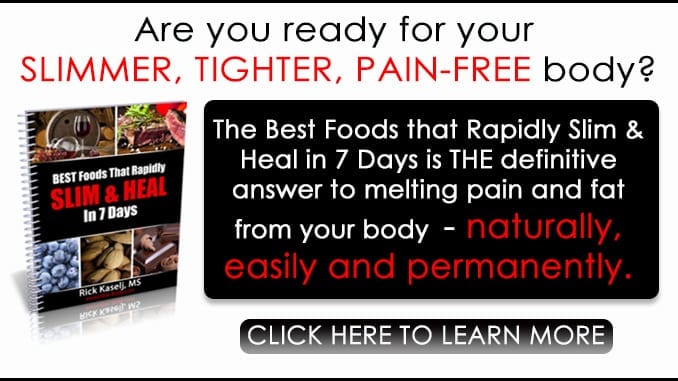 Facebook comments: