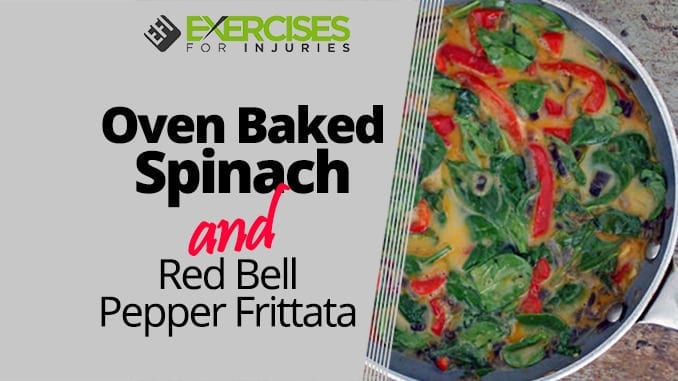 Nowadays there is a whole host of dietary advice available at the click of a button and people are choosing to make more informed decisions about what they put into their bodies, with a newfound understanding of how it can impact their health. When considering the merits of a healthy diet however, it is easy to fixate on the obvious benefits of clean eating – from weight loss, to clear skin and improved digestion.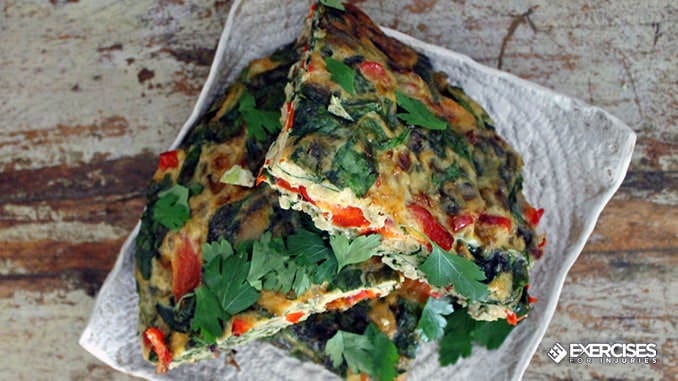 With a variety of diets purporting to fix everything from cellulite to bad breath, other vital aspects of our health, such as our eyesight can get overlooked and fall under the radar.
Alongside the whole host of other benefits that come from a clean and wholesome diet, your food choices can also make a tremendous impact on the health of your eyes and vision. We all know that carrots are good for eye health, but there is an abundance of whole foods that can also contribute greatly to the health of your eyes, from preventing macular degeneration and cataracts to protecting against diabetes induced damage. This flavorsome spinach and bell pepper frittata utilizes some of the best whole foods available for supporting the health and function of your eyes.
Simple to prepare, this frittata is big on taste, bursting with eye protective nutrition and helps to keep hunger at bay. Not just an easy weeknight dinner, this humble omelet makes the perfect lunchbox treat or even breakfast. Free from dairy and grains, this delicious dish is an anti-inflammatory nutrient powerhouse for your eyes as well as your belly!
This recipe calls for 8 eggs, which ensures a fluffy, rich and creamy base. Not only are the eggs the perfect vehicle to carry our eye-friendly veggies, but eggs themselves offer an abundance of vital nutrition for a healthy pair of peepers. Eggs provide the body with a highly absorbable form of lutein. This crucial anti-inflammatory nutrient greatly reduces the risk of macular degeneration, while not only protecting the eyes, but the skin also. The source of your eggs is key here, and aiming for free range pastured eggs will provide you with far superior nutrition to that of eggs from caged hens. Pastured eggs also provide a much richer source of omega 3's which have been reported to protect against eye damage related to diabetes.
Rich in vitamin C, lutein and zeaxanthin, red bell peppers provide vibrant color and a strong dose of eye loving nutrients. The antioxidant properties of zeaxanthin found in red bell peppers can help to support healthy vision by protecting the eye's lens and surrounding tissue.
Complementing the soft and caramelized peppers is the classic combination of onion and garlic. Not only providing the foundation for flavor in this dish, red onion is loaded with quercetin, a potent antioxidant documented to protect against the formation of cataracts.
Spinach brings an additional hit of the powerful antioxidants lutein and zeaxanthin to the dish as well as providing a good dose of fiber and zinc. Spinach is also loaded with beta-carotene, the precursor to Vitamin A, which is crucial for maintaining healthy vision.
And finally, for an additional nutrient boost and added flavor, fresh parsley. Rich in antioxidants beneficial to eye health, parsley also provides an additional hit of beta-carotene, vitamin C, folate and iron.
The tastiest way to support your eye health, this nutritious oven baked frittata is a guaranteed crowd pleaser that the whole family will enjoy.
This recipe provides 2 – 4 servings as a healthy lunch or dinner. For breakfast on the go, why not divide the mixture into muffin cups for individual servings! Reduce the cooking time accordingly.
Enjoy!
Oven Baked Spinach and Red Bell Pepper Frittata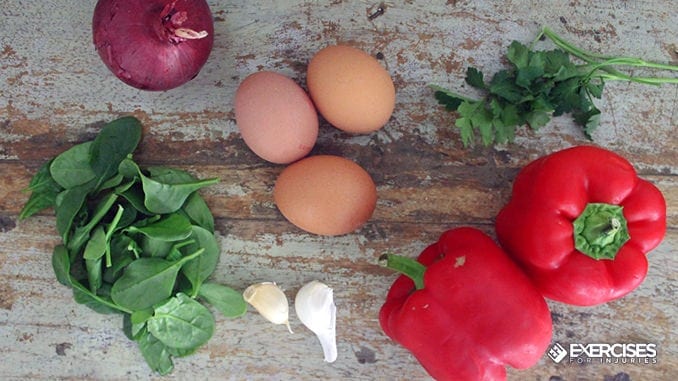 Ingredients:
8 free range, pastured eggs
2 packed cups of fresh spinach
2 red bell peppers, thinly sliced
1 red onion finely diced
½ cup of fresh parsley
2 cloves garlic, minced
2 tablespoons of extra virgin olive oil
A generous pinch of sea salt
A generous crack of black pepper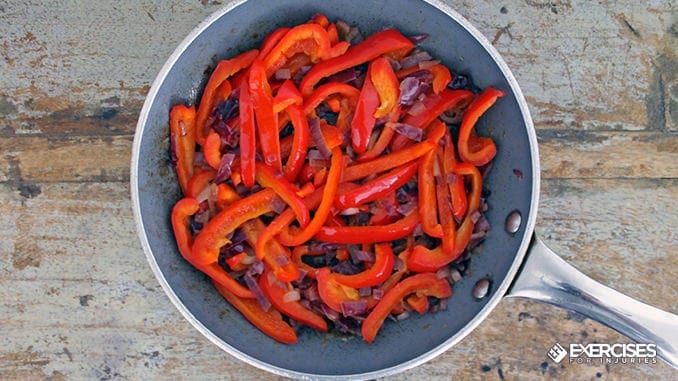 Directions:
Preheat the oven to 350 degrees Fahrenheit, 170 degrees Celsius
Heat the olive oil in a large oven proof frying pan. Add the red onion and sliced peppers and cook until softened, about 4-5 minutes.
Add the garlic to the pan and cook for a further 2 minutes until all the vegetables are soft. Reserve to one side.
Add the eggs to a large mixing bowl with a tablespoon of water and whisk together.
Add the spinach and parsley to the egg mixture. Season generously with salt and pepper and beat to combine, until the leaves are fully incorporated and coated in the egg.
Pour the egg and spinach mixture, back into the frying pan over the peppers and onions. Give the pan a good stir so that the vegetables are all evenly distributed throughout and coated in the egg.
Place the pan in the center of the oven and bake for 30-35 minutes until cooked through, completely set and golden on top.
Serve hot from the pan with a medley of green vegetables or new potatoes. Alternatively, allow to cool and serve with a fresh green salad. Garnish with fresh parsley.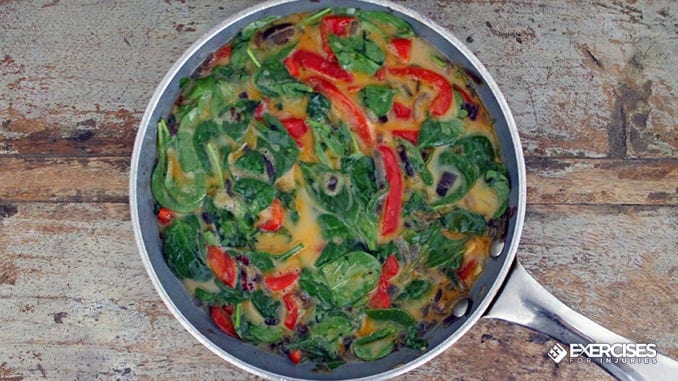 Serves:
2 – 4
Cooking time:
Prep time: 5 minutes
Cook time: 35 minutes
Nutritional values per serving (a quarter slice)
Calories: 240
Fat: 16g
Carbs: 6g
Protein: 12g
If you want to know what foods will help you shape up and shed inches while providing natural cure to illnesses, then check out the Best Foods That Rapidly Slim & Heal In 7 Days program.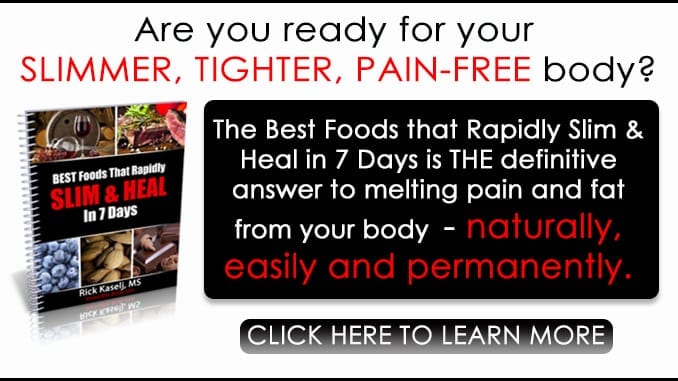 Facebook comments: