I've got another video from you from Conor Collins. In this video, Conor talks about using Self Myofascial Release for Muscle Reprogramming.
One of the things that we talk about in Trigger Point Solution is the concept of the new normal.
A lot of times we use soft tissue work as a manual therapist or our Self Myofascial Release as an individual doing strength training or strength coaching with our clients.
We are attempting to open up a new normal. So for individuals going through the rehabilitative stage, we need to do adequate soft tissue work to get the nervous system to that new normal to allow it to reprogram, either strength mobility, flexibility, or movement patterns.
Using Self Myofascial Release for Muscle Reprogramming
==> Using Self Myofascial Release for Muscle Reprogramming
What is Dysfunction?
If we looked at typically where we sit in dysfunction — let's call it dysfunction — and this is what we do in our daily routines. This may also be during sitting or may be inadequate movement patterns, strength, flexibility, or mobility.
When we get to doing our trigger point therapy or Self Myofascial Release, we get the body into a new normal or new state where we can reprogram it more effectively because we don't have dysfunction holding us back.
How to correct it?
We use trigger point therapy, Self Myofascial release, in a correct manner progressively with steps and strategies to get ourselves to this new normal where we can now program our rehab properly and effectively. It will take significantly less time if we are trying to rehab down into this dysfunctional state.
If you have any questions, certainly email me [email protected]
Recommended Resource
If you are a health and fitness professional and would like to better understand how to assess and what to do about trigger points then I recommend Trigger Point Solution Program. It's an amazing resource.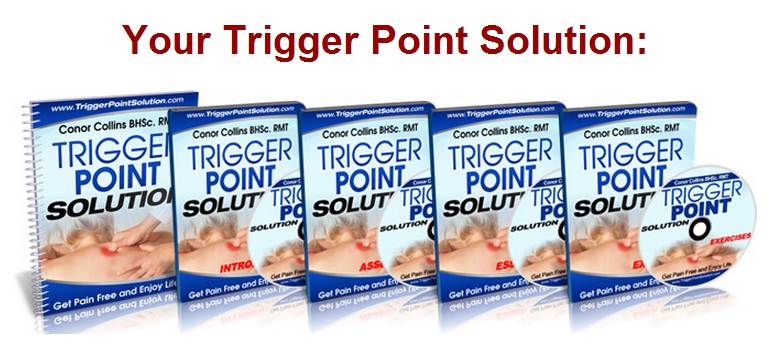 Take care and bye, bye.
Rick Kaselj, MS
If you liked the video above, here is another one for you:
What are Latent Trigger Points?

Avoid this Trigger Point Mistake