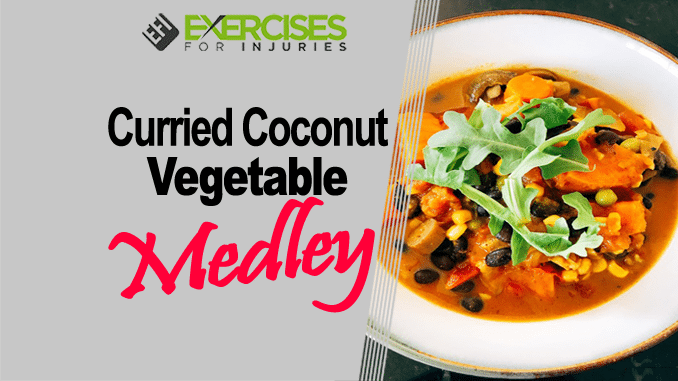 This colorful combination of vegetables not only brings fresh flavors but also excellent texture. You can enjoy this hearty meal on its own or it can complement any meat dish.
Ingredients: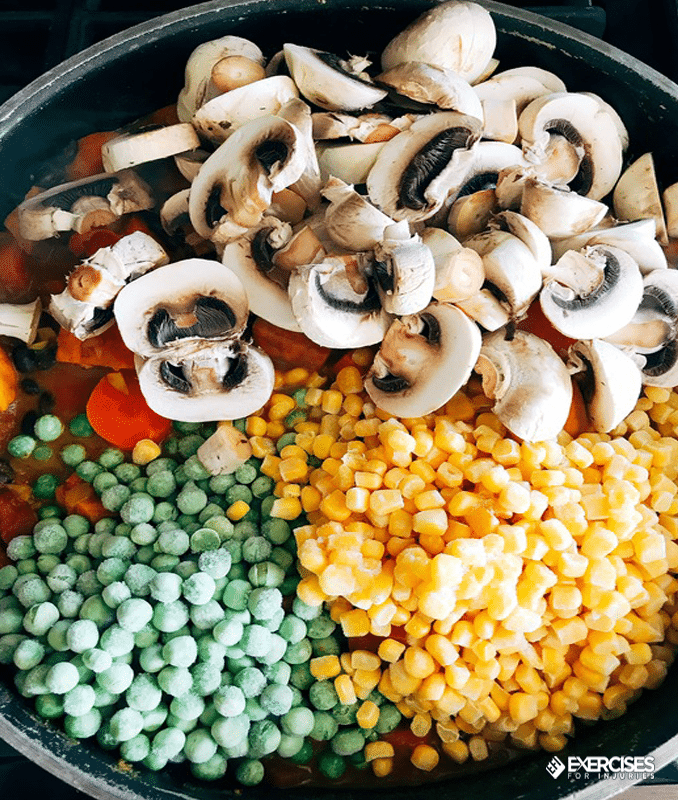 1 White Onion Diced
1 Clove of Garlic diced
1 Tbsp Coconut Oil
4 Large carrots chopped
2 Sweet Potatoes cut in cubes
1 Cup Frozen Peas
1 Cup Frozen Corn
2 Cups Black Beans
10 White Mushrooms
1 Can Diced Tomatoes
2 Cups Bone Broth or Vegetable Broth
1 Can Coconut Milk
3 Tbsp Curry Powder
1 Tbsp Cumin
3 Tbsp Turmeric
1 Tbsp Salt And Pepper
Directions:
Sauté onion, garlic, and spices in coconut oil over medium heat.
Once translucent, add broth, diced tomatoes, carrots, sweet potatoes. Cool for 5 minutes on medium heat.
Then add all other vegetables and beans except mushrooms. Cool for 5 minutes on medium heat.
Add mushrooms and coconut milk and cook in low heat for 3 minutes.
Turn heat off, move off the burner and enjoy once it has cooled off a bit.
Excellent for leftovers!
Enjoy!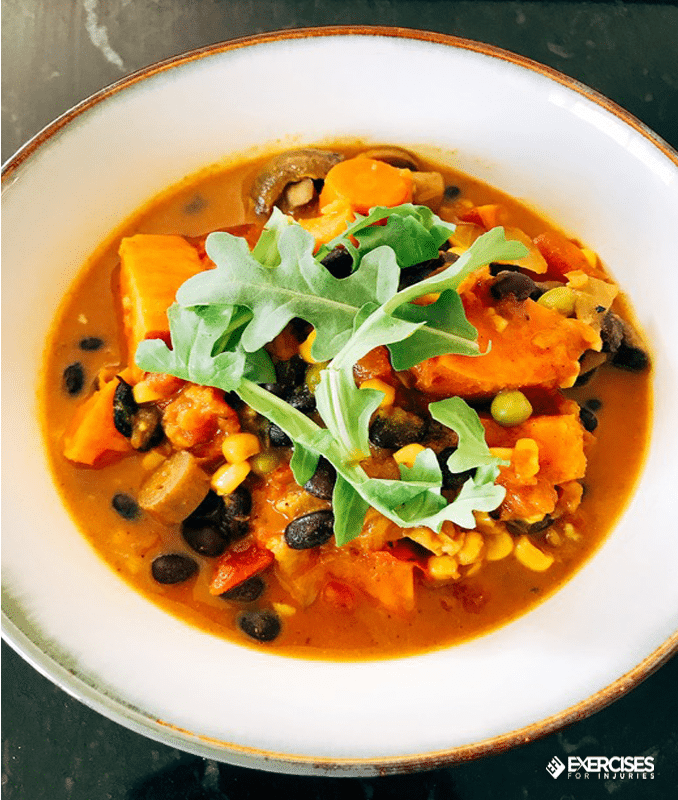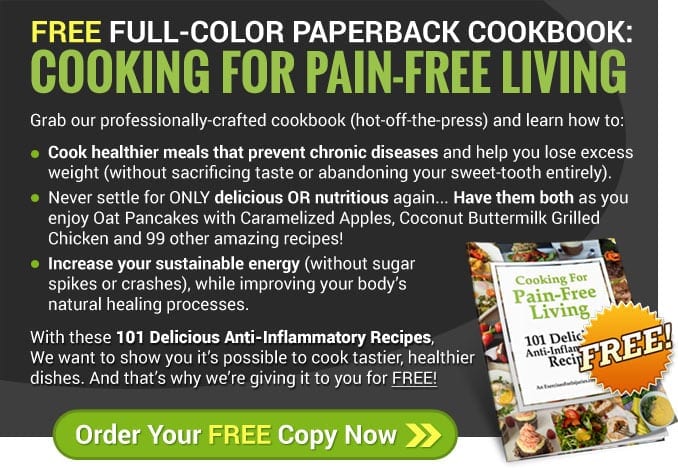 Facebook comments: