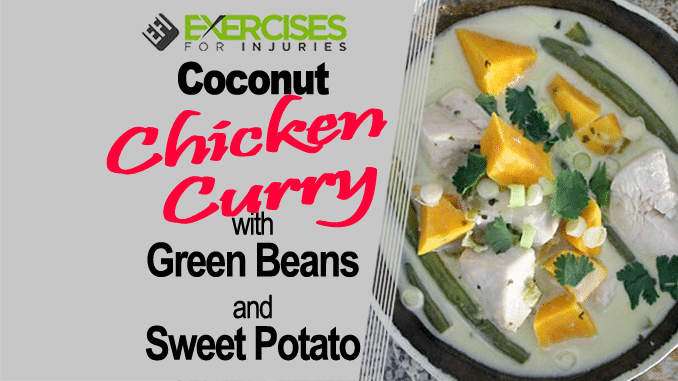 Adrenal fatigue has been coined a disease of the 21st century. With our bodies being constantly exposed to stress – often on a daily basis, it's no real wonder why many of us are experiencing some degree of adrenal exhaustion.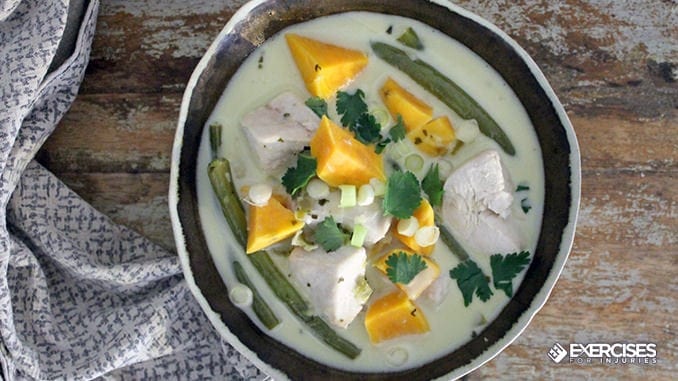 For many of us, our day begins with the shrill sound of our alarm as we leap out of bed in zombie mode. We switch to auto pilot as we carry out our morning rituals. We get the kids ready, grab breakfast on the go and get a caffeine fix to fuel us for the commute. The pressure continues when we arrive at work and push ourselves to hit deadlines, grabbing a quick lunch at our desk. When we get home late, we are too exhausted to cook and grab takeout. Before we know it's time for bed and we set the alarm to do it all over again.
The effects of this prolonged physical stress and the result of poor dietary choices eventually takes its toll on our adrenals, and our ability to respond to stress. A fundamental part of our endocrine system, the adrenals are responsible for the production of a vast number of hormones, supportive of many essential bodily functions. When our adrenals become stressed, this can manifest as stubborn weight loss, extreme fatigue, brain fog, sugar cravings and hormone disruption – to name but a few. In a world where pressure and stress have become an accepted and sometime unavoidable part of our daily lives, it is crucial that we take the time to support and nourish our bodies with the fuel it needs to thrive, and a big part of this comes from supporting the adrenals.
As well as actively reducing stress levels and ensuring you allow yourself regular breaks, the correct diet will go a long way towards supporting the health of the adrenal glands. The best diet for supporting the adrenals consists of a healthy balance of nutrient dense foods rich in healthy fats and fiber.
This coconut chicken curry is a delicious adrenal friendly dinner that is simple to prepare and packed with flavor. A healthy balance of good fats, protein and fiber, this curry is anti-inflammatory, gluten, dairy and refined sugar free.
The recipe calls for chicken broth to form the base of the curry. Water is optional, however adding a broth will vastly increase the nutritional profile of the meal and provide you with a whole host of healthy, adrenal supporting nourishment!
As well as providing added flavor, bone broth is easy for the body to digest and exceptionally soothing and healing to the digestive system. Alongside it's anti-inflammatory properties, a good quality or homemade broth will also do wonders for the immune system.
The protein source for the curry is pastured chicken. Good quality protein is crucial in nourishing and re-building the health of the adrenals. Unlike commercially raised meat, organic, pastured chickens are free to roam and eat a natural diet.  This ensures they are free from antibiotics and the toxins often found in commercial chicken feed, which has been shown to cause hormone disruption in humans.
Rich in antioxidants, green beans are an excellent source of fiber, needed to maintain adrenal health. An abundant source of vitamin K, green beans also contribute to the maintenance of strong and healthy bones.
Avoiding refined carbohydrates and sweets is fundamental to healing adrenal fatigue. Sweet potatoes are utilized in this recipe to bring a healthy and nutrient packed carbohydrate to the dish. With the ability to stabilize blood sugars, sweet potatoes are high in antioxidants and support healthy immune function.
Coconut milk brings the dish a healthy source of fats, crucial to healing stressed adrenals. The healthy fats in coconut milk are able to support a tired body by providing energy and reducing fatigue. It is also shown to assist in healthy weight loss – something which may be a problem for those battling adrenal exhaustion.
The base flavors of this dish come from a nourishing and anti-inflammatory blend of nutrient dense ingredients, mixed together to form a flavorsome curry paste. Once you have created this paste, the curry comes together in no time at all.
An easy and flavor packed dinner, this coconut curry is the perfect adrenal boost after a long day. Great served on its own, or accompanied by cauliflower rice.
Enjoy!
Coconut Chicken Curry with Sweet Potato and Green Beans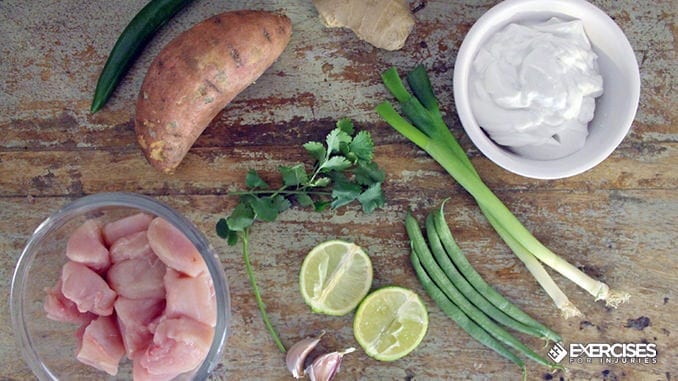 Ingredients:
4 scallions, sliced plus extra to serve
2 large chicken breasts, diced
2 cloves of garlic
1.5 cups of coconut milk
1 thumb sized piece of fresh ginger, grated
1 tablespoon of coconut oil
1 large sweet potato, peeled and diced
1 cup of chicken of chicken broth or water
1 green chili, sliced
½ teaspoon of ground cumin
½ teaspoon of coriander leaf
The juice and zest of 1 lime
A generous handful of green beans
A generous handful of fresh cilantro plus extra to serve
A generous pinch of sea salt
A generous crack of black pepper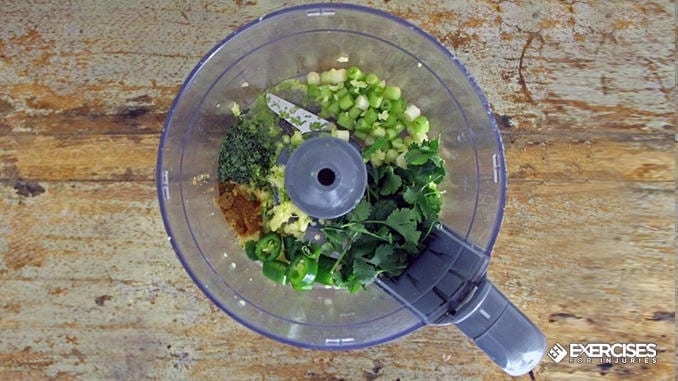 Directions:
Add the scallions, cilantro, chili, ginger, garlic, lime juice, zest, cumin and coriander to a food processor and blitz to combine.
Add the coconut oil and blend again to form a thick paste.
Add the paste to a large saucepan or casserole dish over a medium heat and add the diced potatoes.
Add the broth/water to the pan and bring to the boil, before reducing to a simmer for 5 minutes.
Add the coconut milk to the pan and stir to combine until gently simmering.
Add the diced chicken pieces and the green beans to the pan and cook for a further 8-10 minutes until the chicken is entirely cooked through.
To serve, scatter with fresh cilantro and sliced scallions.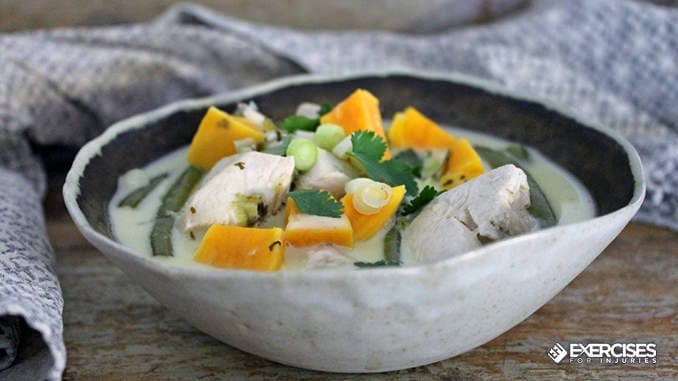 Serves:
2
Cooking time:
Prep time: 5 minutes
Cook time: 25 minutes
Nutritional values per serving
Calories: 641
Fat: 43.6g
Carbs: 24g
Protein: 31g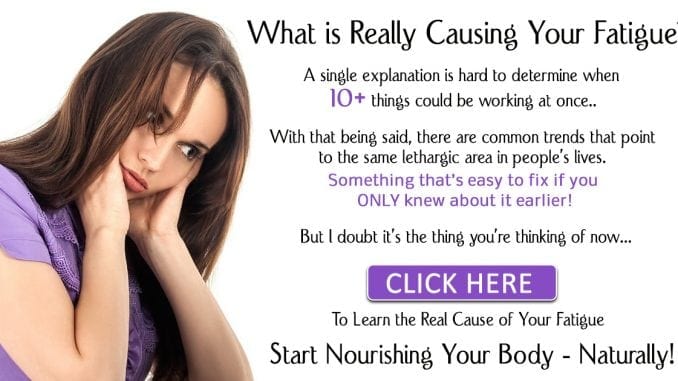 Facebook comments: