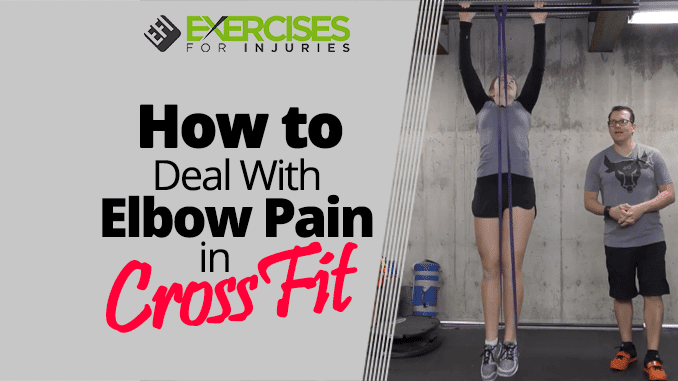 I wanted to show you the #1 Cause of Elbow Pain in Crossfitters.
#1 Cause of Elbow Pain in Crossfitters
CLICK HERE to watch the video.
I had Jenna to demonstrate the exercise.
Pull Up
There is one small mistake crossfitters do that causes elbow pain when doing this exercise. Elbow pain is super common to crossfitters when they do pull ups and it involves the WRIST.
When you do this exercise, work hard to keep the wrist in neutral. Pull with the elbows and with the back instead of pulling or cheating with the wrist.
A lot of people is lifting from the wrist and they ignore their elbows and mid back. When they lift with the wrist, they tighten up the forearm, then the muscles of the forearm can't hold the weight so they ended up being stretched and ripped. So, they get a constant contraction and ripping in the forearm muscles.
At the start, the ripping of the forearm muscles might not cause anything but over time, this constant contraction and ripping will lead to elbow pain.
When you do a Pull Up Exercise, look at your wrist position and make sure that you don't lift or cheat with the wrist. Keep the wrist in neutral, focus on pulling with the elbow and with your back.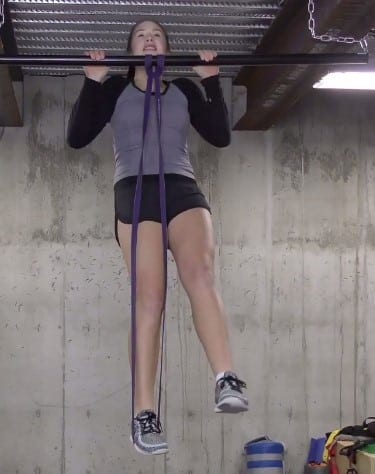 Pull Up
If you want to learn how to effectively and safely eliminate your tennis elbow pain, then check out the Tennis Elbow Pain Solution program.
Take care!
Rick Kaselj, MS
.
Facebook comments: