In this video, I wanted to go through a great safe exercise for the rotator cuff. This is an excellent exercise that challenges the rotator cuff in a safe way.
When it comes to the rotator cuff exercises, you have to be very cautious and specific in order to recover from a rotator cuff injury and to avoid a rotator cuff injury or to prevent re-irritating a rotator cuff injury.
Great Safe Exercise for the Rotator Cuff
CLICK HERE to watch the video.
Grab a dumbbell, start off with a light weight until you can get the technique right. You can start loading it up and then getting heavier and heavier. This exercise is called the Farmer's Carry.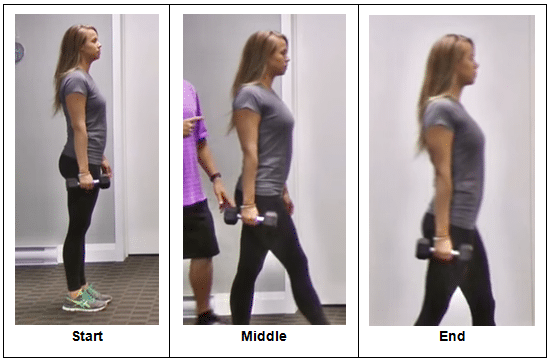 Farmer's Carry
You carry a dumbbell on one hand. You will set your shoulders so you will bring the shoulder blades in an angle and tighten those muscles around your shoulder blade. You start walking in a smooth controlled manner while still maintaining that position. You are making the shoulder blades tight and active. With this exercise, you are activating the scapular stabilization muscles or those shoulder blade muscles which are very important in recovering and preventing a rotator cuff injury.
Give that exercise a go! If you have an old rotator cuff injury,  recovering from an injury in your rotator cuff, or you are worried about injuring your rotator cuff, the Farmer's Carry is a good safe exercise.
Make sure to swing by ExercisesForInjuries.com. Enter in your injury or pain. There's a good chance that I have an article, an interview, or a video that will help you overcome injury or pain.
Secondly, if you're watching this on YouTube, head up above and hit subscribe. What that will do is every couple of days you'll get a video like this where I talk about tips and tricks on overcoming injury or pain.
Thirdly, head down below, hit like and leave me a question or a comment.
Lastly, if you are looking for a comprehensive resource that will help you overcome your rotator cuff injury in a fast, simple and effective way, then check out the Effective Rotator Cuff Exercises program here: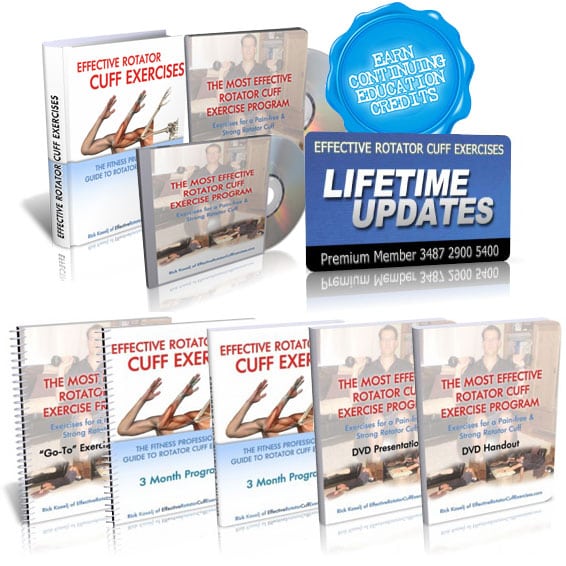 Take care!
Rick Kaselj, MS
.
Facebook comments: