Hey, I hope you had a great weekend.
If you follow my personal Facebook profile, you'd probably noticed that I was at a Fitness Conference in Southern California where I taught other fitness professionals on how to create successful blogs and YouTube channels. I've met a number of fitness experts at the conference who used my injury workouts to help their clients overcome injury and pain.
Just like this trainer from Panama…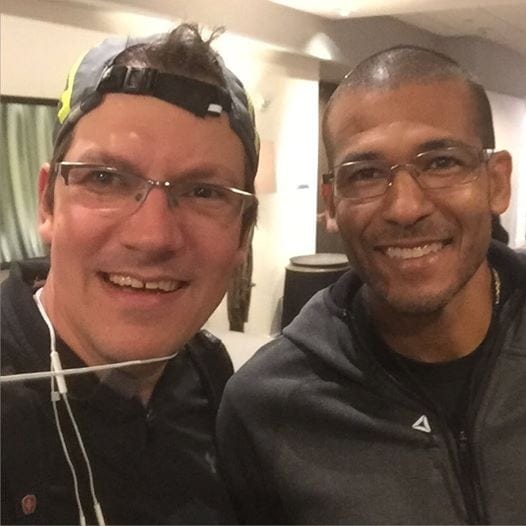 It was really great to meet everyone and hear how the injury workout programs that I've put together help them and their clients.
I've also met these trainers from Saskatoon, Canada…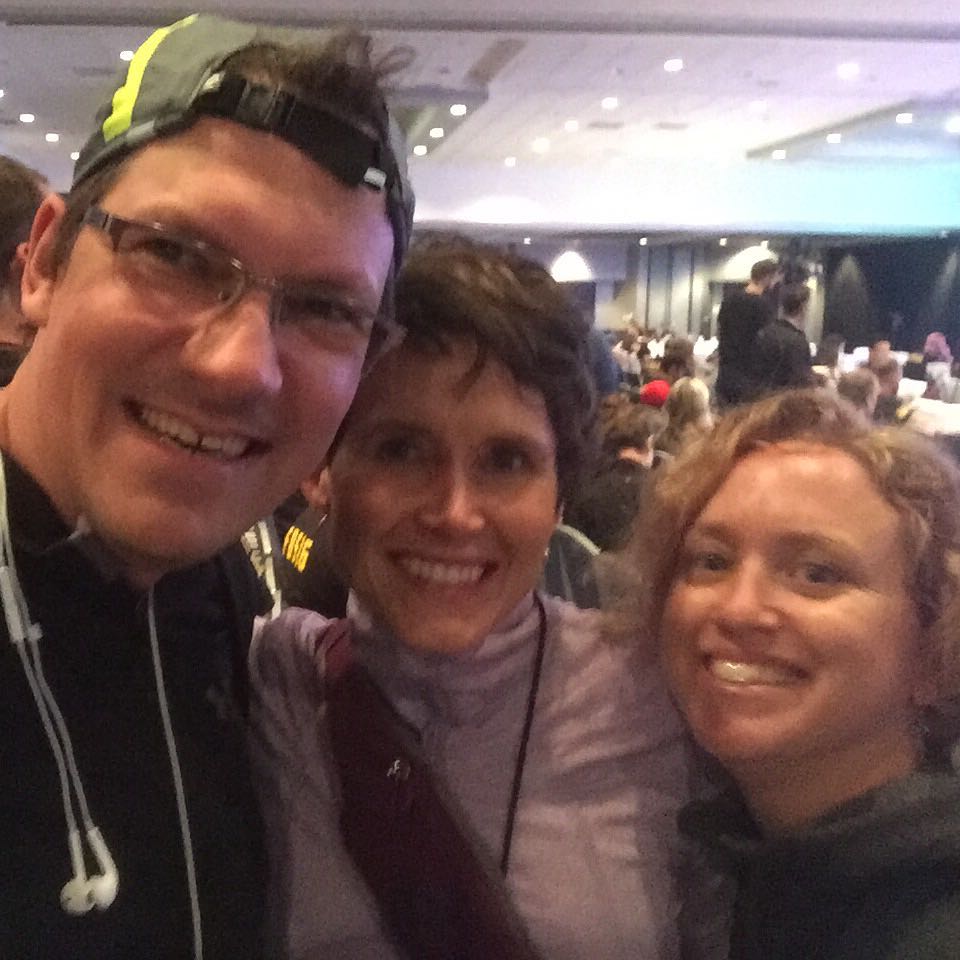 Now, I am still recovering from the productive weekend I had but I do have an article and video for you today.
Enjoy!
~ Rick
=======================================================
In today's video, I wanted to show you the number one rounded shoulder stretch.
#1 Rounded Shoulders Stretch
CLICK HERE to watch the YouTube video.
I'll get Andrea to demonstrate.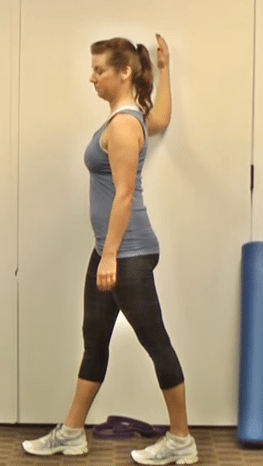 You will bring the forearm up against the wall. You have the elbow just below the shoulder. You will step forward with the right leg. You are looking for a light stretch in the front of the shoulder. You are not trying to rip apart the muscles because the light stretch is more effective. You will hold the stretch for 20 seconds and then you will switch to the other side. You will do two repetitions, so twice on each side, alternating back and forth.
Another way of progressing this stretch is through the use of door frame. You have your forearm up against the door frame and you can step through in order to get more of an intense stretch to help you overcome your rounded shoulders.
If you are suffering from any kind of shoulder discomfort and want to permanently end the pain, then check out the Fix My Shoulder Pain program here:

Take care!
Rick Kaselj, MS
.
Facebook comments: