A big kick that I have been on of late is how food can help or hinder becoming pain-free and in injury recovery.
Today I have the perspective of a medical doctor on how what you eat or what your clients eat affects their pain and injuries.
Enjoy the interview.
~ Rick
CLICK HERE to listen to the interview with Dr. Jonathan Tait on Food and Injury-Recovery.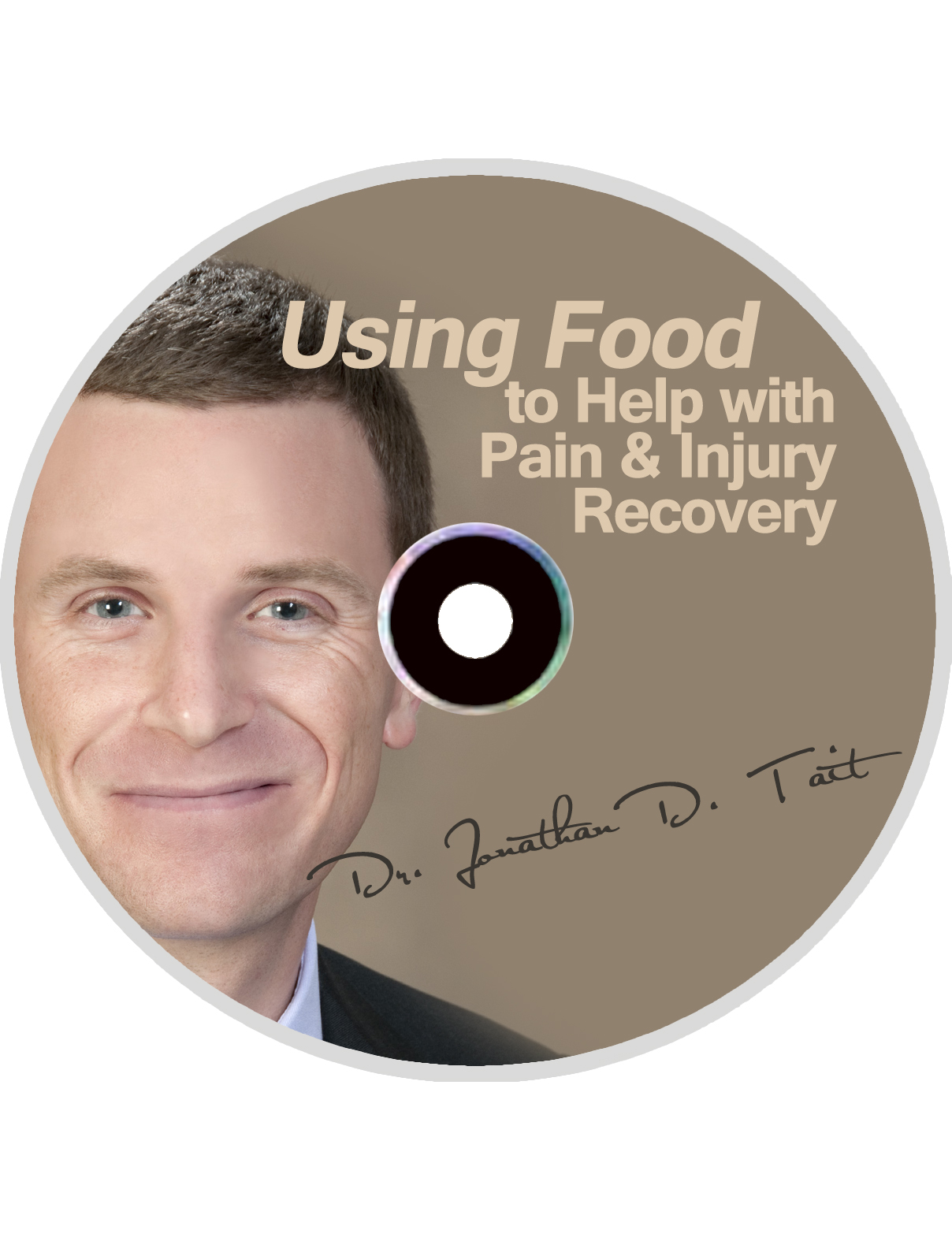 CLICK HERE to listen to the interview with Dr. Jonathan Tait on Food and Injury-Recovery.
What Dr. Jonathan Tait  shares in the interview:
Who is Dr. Jonathan Tait?
How Jon links food nutrition into the assessment process with a new patient
What are the most common negative contributing factors to pain that are found on the assessment form?
Jon gives his recommendation about supplementation and pain or injury recovery
How does the physical component fit in when it comes to pain or injury recovery?
What is Pain-Free Diet Program?
Who can use the Pain-Free Diet Program?
A few things you need to know about listening to the interview:
To listen to the interview, scroll down to the bottom of this page and click the play button symbol. If you do not have time to listen to it right now, just click the "download" button and download it to your computer. Then you can listen to it on your computer when you like.
Also, the interview is up on iTunes. You can listen to it HERE or subscribe to the iTunes podcast and get all the interviews when they are ready. Enjoy!
If you use Chrome as your web browser, at times it can act up when playing the interview. I would suggest listening to the interview in another web browser (Firefox, Safari, Internet Explorer, etc.)
If you have a neat specialization or business information that would be of benefit for EFI  to know about, please do contact me and I would love to share it with the EFI world.
If you know of a fitness professional or someone that works with athletes a may benefit from this interview, please forward it to them.
Take care.
Rick Kaselj, MS
If you would like to get more information on Dr. Jonathan Tait, you can check out The 14 Day Pain-Free Diet.
Podcast: Play in new window | Download