This morning, I just got the final drafts of my upcoming project which will be released next week. I am so excited to get this to you because I know that it will help you and so many other people.
Okay, I gotta head off and do some YouTube videos. Enjoy the article and the video below.
Take care!
~ Rick
=================================================
In this video, I am going to show you the best back pain yoga exercise.
Best Back Pain Yoga Exercise
CLICK HERE to watch the YouTube video.
I will get Donnalee to demonstrate it.

To do this, lie on your stomach and have your hands underneath your shoulders and then press up as far as you can comfortably without any back pain. Hold for a second or two and come back down. You are going to go through a couple repetitions of that in order to loosen up your back and keep your back feel a lot better.
Make sure to swing by ExercisesforInjuries.com. Enter in your injury or pain. There is a good chance that I have an article, a video, or an interview that will help you overcome your injury or pain.
If you are suffering from any kind of back discomfort and want to end the pain permanently, then check out the Fix My Back Pain program here: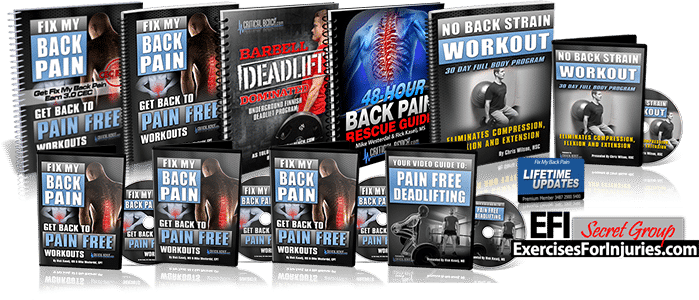 Take care!
Rick Kaselj, MS
.
Facebook comments: